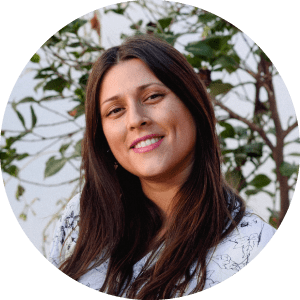 virginia bolatti
Institutional Manager
Contact: vbolatti@mujeresdelsur.org
Virginia Bolatti is the Institutional Manager of the FMS since October 2019 integrating the Direction Area. She holds a degree in political science from Universidad Católica de Córdoba, Argentina. She specialised in information production and analysis for public policies at the Advanced Studies Centre at the National University of Córdoba (UNC, by its acronym in Spanish).
She is a former member of the research team on Latin American feminism at María Saleme de Burnichon research centre, from the School of Philosophy and Humanities at the UNC and the research team Gender Violence: Subjective Appropriation of Rights and Social Recognition at the same institution. Her interest in, and commitment to, social justice has led her to take part in different organisations. She joined the FMS as Programme Assistant in 2012. In 2013, she became the Coordinator of the Regional Programme Building a Labour Rights Agenda for Women: Linking Women Working in Factories, Workshops and Homes. After this, she assumed the coordination of the Programme Strengthening Women Defenders of Environmental Rights in the American Chaco Ecoregion (2014-2017). She was also co-responsible for the implementation of the Programme of the Global Alliance for Green and Gender Action (GAGGA). From 2017 to 2019, she coordinated the Programme Networks and Alliances Free from Violence (REDAL, for its acronym in Spanish) and Programme We Want Us Alive: Funding Feminist Core Strategies towards Women´s Bodily Autonomy in Argentina (2018-2019).
She has provided technical, political and financial support to more than 60 grass roots organisations led by women from diverse sexual and cultural identities and socio-economic status. She has experience in both running projects financed by international cooperation actors and reporting results.
---