Paraguay is preparing for general elections in 2023. In the pre-election context, debate about parity and the political participation of diverse women, identities and sexualities are back on the agenda. It is fundamental that power is discussed from a feminist perspective. Here are some key points taken from the forum called Political Participation and Transformative Proposals from Feminisms.
How is power exercised? How are the lives of people who decide to participate in politics transformed? What contributions can feminisms make in this field? What representation do we want to construct? These were some of the questions shared by indigenous women, women of sexual diversity, rural producers, territorial and peasant leaders at the latest forum called Political Participation and Transformative Proposals from Feminisms held in Asunción, Paraguay on August 6.
The forum was an initiative organised by Fondo de Mujeres del Sur (FMS), as part of the Women Out Loud programme. Women Out Loud, implemented in Paraguay, seeks to strengthen the institutional capacities and the leadership of diverse women, identities and sexualities to enhance their impact elaborating public policies with a gender and human rights perspective.
Feminist activists and leaders from Argentina, Colombia, Uruguay and Paraguay participated in the forum. The discussions, organised into three panels, focused on the leading role that diverse women, identities and sexualities from grassroots sectors take on or can take on in the current context.
Soup kitchens, working in community kitchens; community vegetable gardens, family farming projects and food sovereignty; cooperatives promoting employment, access to education, housing and land are issues mostly driven by diverse women, identities and sexualities. The potential of community and collective work must be viewed within this framework.
Failure to consider and include such experiences in the decisions that encompass the vast majority illustrates how power operates. The life experiences of activists are woven between these barriers and obstacles that limit their participation. Dialogue and finding intersections is how these are transformed and how they can give rise to another type of power.
Tearing apart power as we know it
The first panel called Characterising Patriarchal Power and its Political Forms began with a speech by Carmen Colazo. She is a lawyer and also the current Director of the Academic Department of the Supreme Court of Justice of Paraguay as well as being an FMS board member. Colazo presented a timeline to review how political power became the way it is today.
"Feminisms were born in response to male hegemony over other human beings and common goods; that, at first, meant that white male landowners were superior to the rest of humanity" she explained.
In Paraguay, the last municipal elections in 2021 demonstrated the trend in the political participation of men and women. For every six men on the candidate lists for mayor, there was only one woman. However, despite the fact that there are less women on the electoral roll, the percentage of women who went to the polls was higher¹. The current percentage of women representatives in elected positions is less than 20 percent, and it is even lower if the representation of indigenous women is taken into consideration.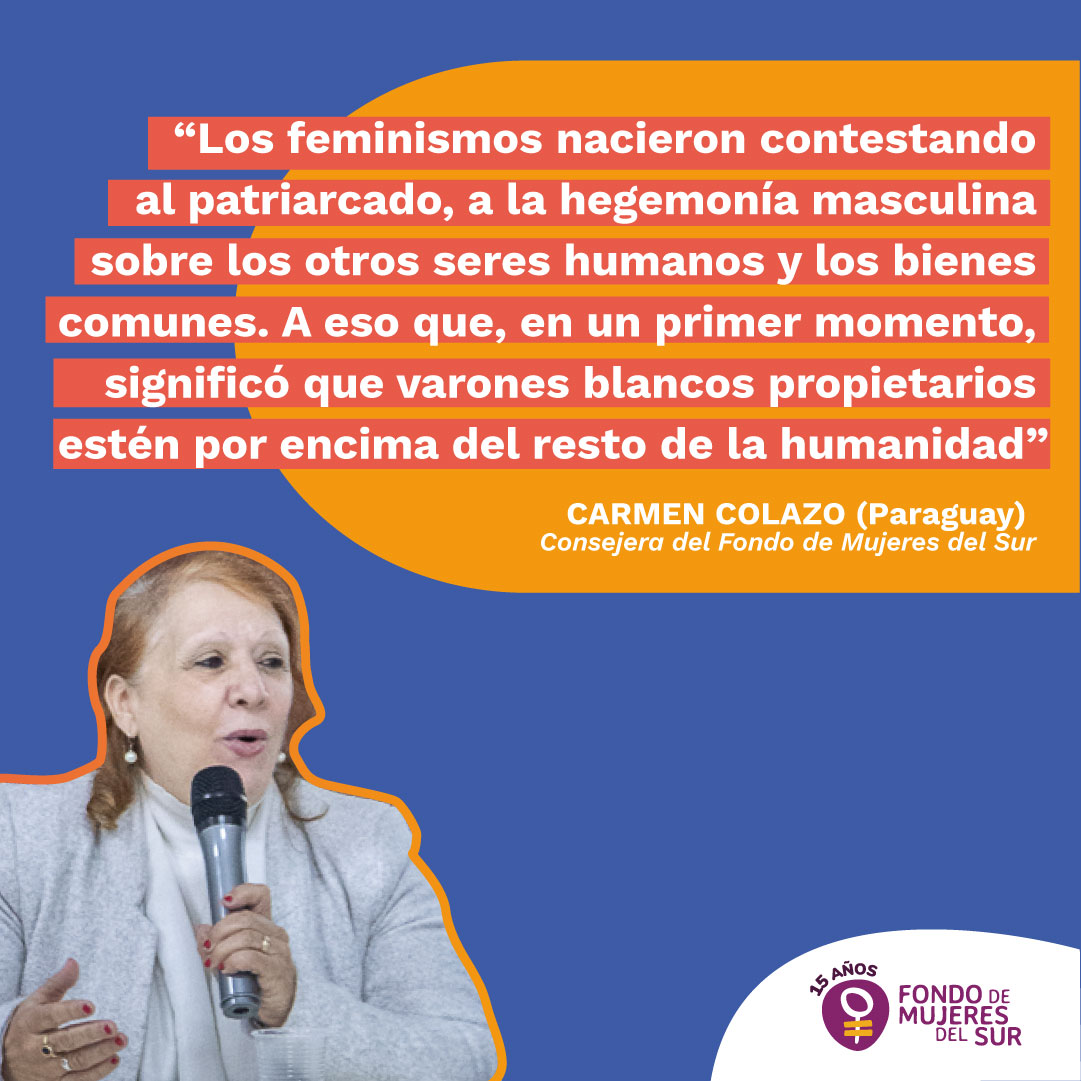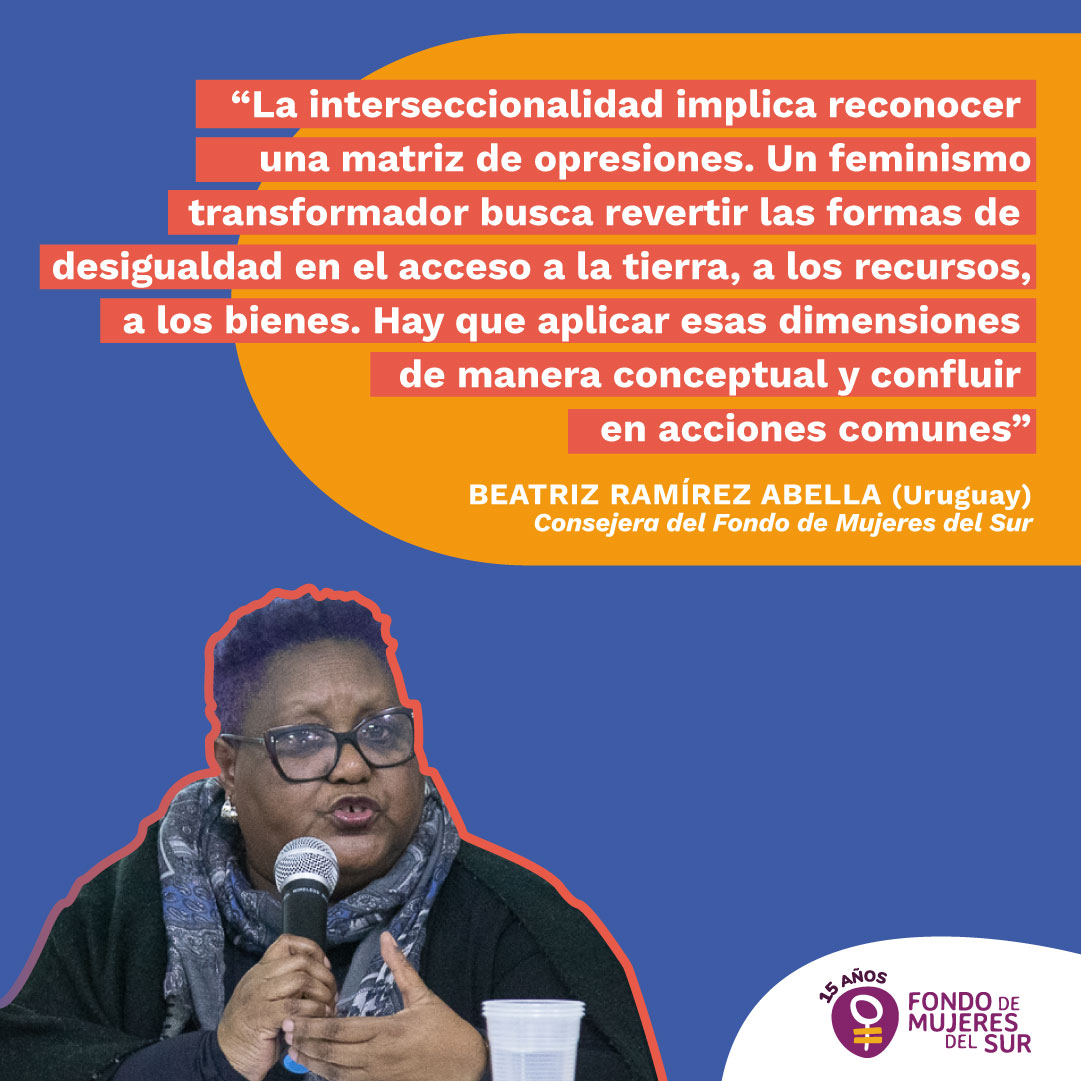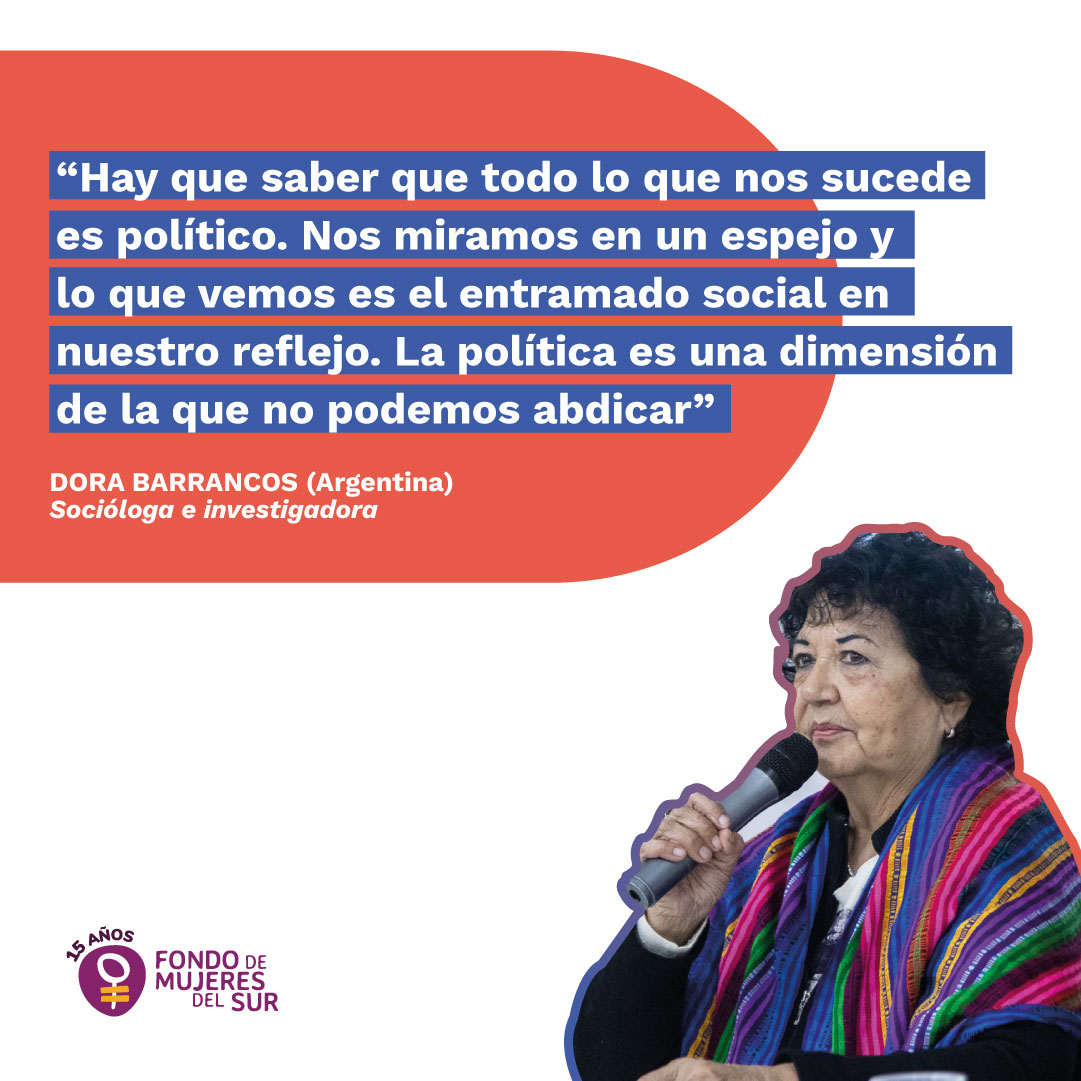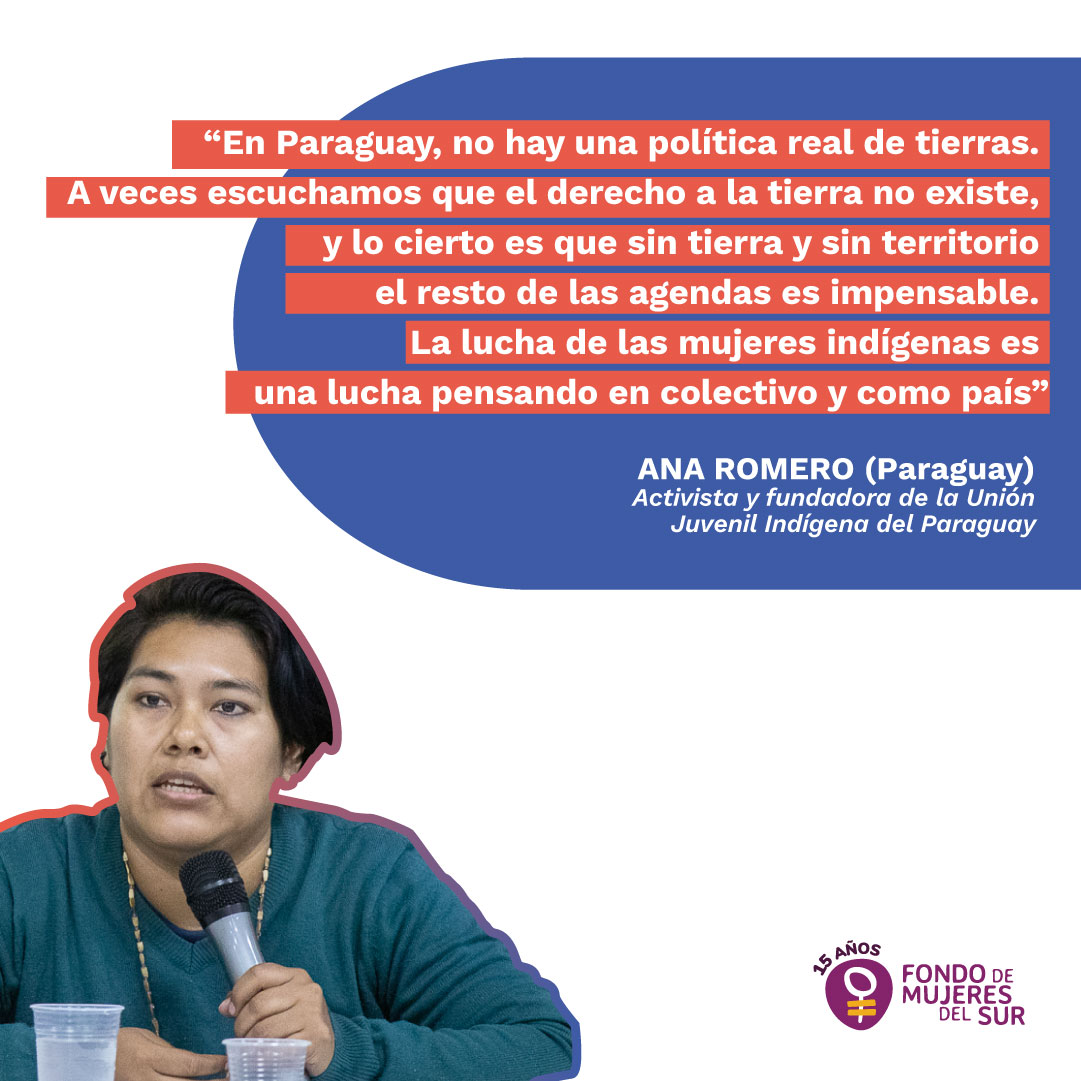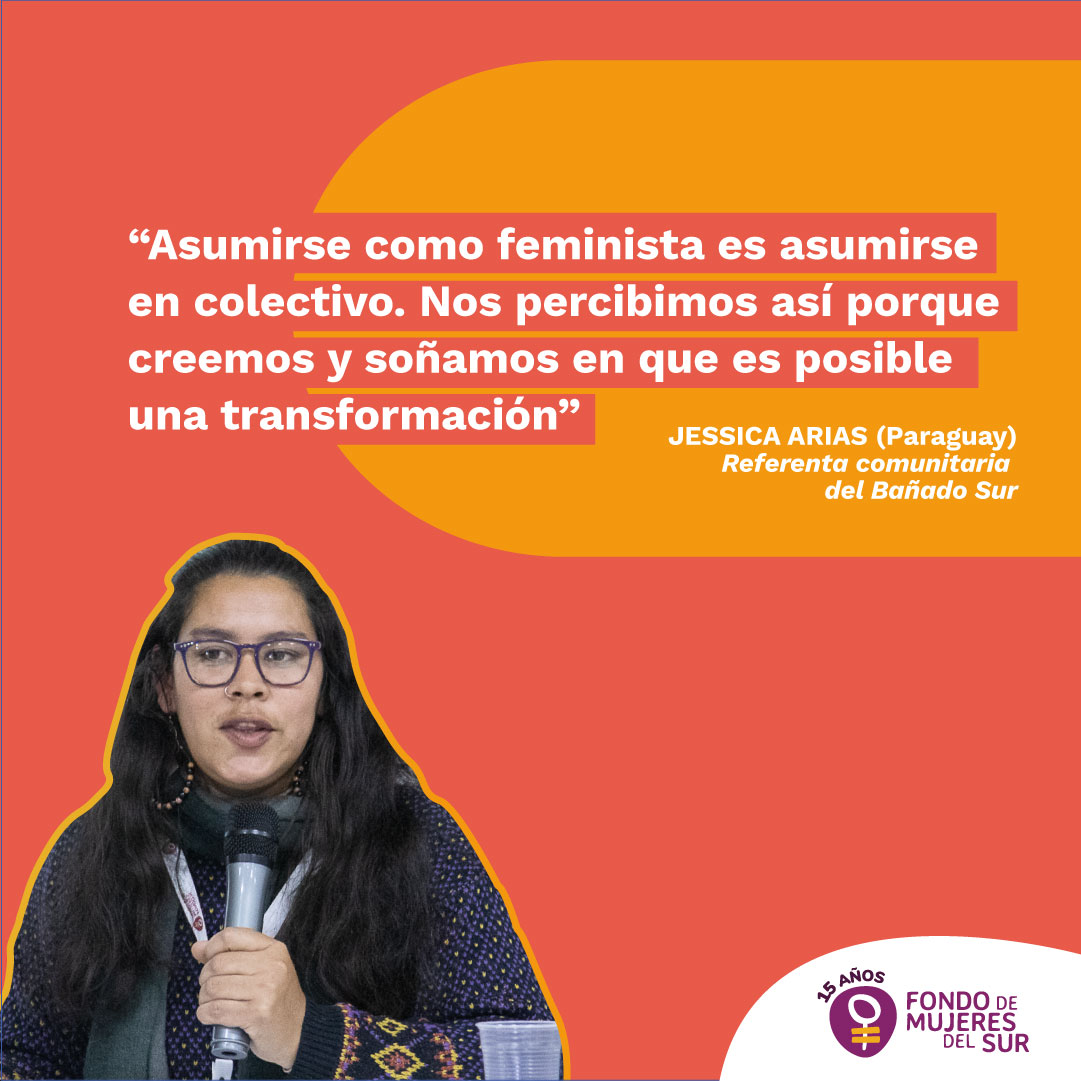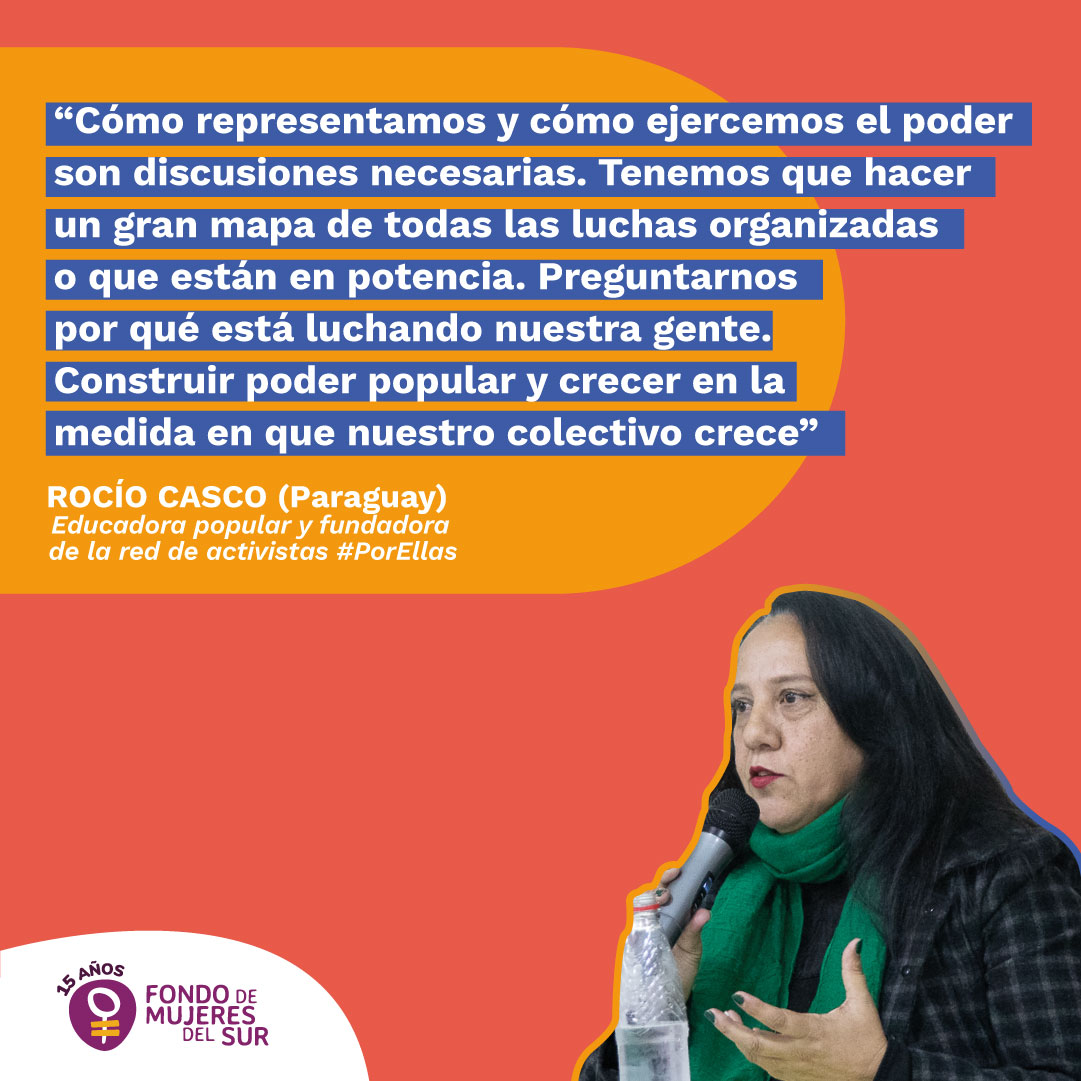 In her speech, Dora Barrancos, who is a sociologist and researcher at the Argentinian National Scientific and Technical Research Council (CONICET), stated that feminisms are key to broadening discussions on democracy. She also highlighted that feminisms are much more plural than they have been in the past. According to Barrancos, feminisms encourage the creation of new representations, new alliances and articulations and are challenging because they include the desire for a different world in new debates, such as in actions to deal with the climate crisis.
Reflections from the panelists highlighted parity as a key tool for more diverse women, identities and sexualities to participate in collective decisions. With regards to this, Carmen Beramendi pointed out that we have to think in terms of redistribution. "When we think about resources in women's lives, we must consider the aspect of time" explained Beramendi, who is a teacher, researcher and former Director of Uruguay's National Women's Institute (INMUJERES).
"There is a combination of things in politics, for example, how meetings are scheduled without taking into consideration the needs of children and people who require care. They are scheduled for those who have unlimited time available for politics, when for women time is a scarce resource", she added.
The three speakers agreed on how fundamentalism has advanced in recent years, as well as its violent and anti-democratic nature. In addition to the importance of care within activisms taking on a political dimension.
How do we encourage others to participate? The most recognised attributes of power are those related to that authoritarian, violent, imposing power. However, the exercise of power can also be sovereign, self-determining; transformational potential lies in collective power.
Build the power we want
As part of the second panel titled Analysing Power from the Point of View of Feminisms, Rocío Casco (former City Councillor and member of the National Congress) and Romina Ríos (who was part of the Secretariat for Women, Youth and Children in the local government of Ñeembucú, Paraguay) spoke. They talked with Ana Romero, an indigenous leader and founder of the Unión Juvenil Indígena del Paraguay (Indigenous Youth Union of Paraguay) and Jessica Arias, a community leader from Bañado Sur.
Romina and Rocío outlined their experiences regarding how the State operates. Based on their time as councillors and members of secretariats, together with Ana and Jessica, they asked themselves: How can agendas that guarantee access to land, housing and fundamental human rights be established? They reached the conclusion that continuing to create shared spaces for exchange, regional forums, roundtables, networks were important in order to build bridges between those who are in elected positions and those who want to ensure their demands are heard.
In the last debate, Transformative Experiences from Feminisms, activists from Colombia, Uruguay and Paraguay spoke. This time the best news came from the northernmost country. Francia Márquez, an Afro-feminist human rights activist, was elected as Vice President of Colombia and her motto "Vivir Sabroso", which means to live in dignity and peace, is also celebrated in Paraguay.
On the panel were Beatriz Ramírez Abella (an Afro-Uruguayan activist, Director of INMUJERES from 2010 to 2018 and FMS board member), Liliana Giraldo (a member of Estamos Listas, a political movement of women and diversities in Colombia that accompanied Francia Márquez's candidacy) and Johanna Ortega (candidate for Mayor of Asunción in the 2021 elections).
Beatriz shared her experience in key spaces for the promotion of public policies with an intersectional perspective and Johanna recounted her experience as a candidate for mayor as a young woman and a feminist activist. Ramona Acuña and Kimberly Ayala moderated the conversation and brought to the table the diversity that they also bring to their experiences as human rights activists. Ramona is coordinator of the organisation called Cultiva Paraguay (Cultivate Paraguay), linked to the struggle of male and female peasants, and Kimberly is a lawyer, activist for the rights of trans people and member of the Soy Real Mi Nombre Debe Se Legal (I'm Real My Name Should Be Legal) campaign.
From Colombia, Liliana Giraldo shared the experience of Estamos Listas (We Are Ready), a movement of councils and municipalities that began to self-organise after the plebiscite for peace in Colombia in 2016² was rejected. "At first it was a secret: five women invited another five women, and so on. Before we realised it, there were already around a hundred women and then we held the first assembly meeting in Medellin", she says. What was the first conclusion? "That women have a vocation for power, and we can be an option for power." According to Liliana, recognising that money is one of the main obstacles to participation in independent movements and parties is essential. To overcome it, she proposes establishing networks, appealing to solidarity and sisterhood.
Liliana shared some key things they did when starting Estamos Listas. "What can we do as movements or people who want to reach spaces of power? First, identify all the existing policies and rules that are favourable. Ask ourselves how the health system is, the care system, access to land. This implies becoming experts, having people who know about each topic and issue. This is a process of researching, assessing, and beginning to establish strategies. These are some points to take into account in order to exercise power more efficiently," she concluded.
The forum was an opportunity to share the life journeys of activists from different generations, organisations and struggles. Including their voices can be key to finding solutions that include new ways of organising the economy, care and life in each location.
The crises we go through mean we must be creative and these experiences are encouraging. We have to establish agreements, grow in leadership; dialogue and build bridges wherever possible, in order to live in dignity and peace as Francia Márquez proclaims. Perhaps the biggest challenge is to participate and, above all, be encouraged to exercise power collectively. Although that is what political participation is about: getting together, learning, having an idea and embodying it, empowering ourselves.
¹ The data is part of a report by Kuña Sorora and shared within the framework of the Forum. It will soon be available online. You can read some of those contributions in this report.
² In 2016, in Colombia, a plebiscite was held to endorse the Peace Agreement reached between the Colombian government and the Revolutionary Armed Forces of Colombia-People's Army (FARC-EP) guerrilla group. The agreements included a ceasefire and transition to the democratic participation of the armed groups. On October 2 of that year, the plebiscite was held and the option for No obtained 50.22 percent against Yes, which obtained 49.77. This forced the agreements to be renegotiated. In November 2016, a new text was agreed upon and signed, which was ratified by the Colombian Congress.