There are elections on Sunday, October 10, 2021 in Paraguay. We asked Marcella Zub Centeno, a feminist lawyer specialising in gender and human rights, to write about the political participation of women in Paraguay and about the opportunities and obstacles in these elections.
Written in Spanish by Marcella Zub Centeno (*)
Translated into English by Christina Hamilton
May 2021 marked the 120th anniversary of the first political demonstration of women in Paraguay. In the city of Concepción, on May 25, 1901, a group sent a condolence telegram to the President of the Republic after a fraudulent election. This event, considered a milestone in the conquest of the public voice of women, was reinforced years later when the suffrage movement began in Paraguay as well as when, in 1919, the legislative proposal to recognise the political rights of women was drafted.
However, it was not until 1961 that Paraguayan women –the last in Latin America– were given the right to vote and be voted for. At this time, the country was already under the dictatorship of Alfredo Stroessner (1954-1989) and it was not until the 1991 municipal elections that Paraguayan women were able to participate in a free, democratic and competitive electoral process.
On Sunday, October 10, 2021 there will be municipal elections in 261 districts in Paraguay. The positions for mayor and councillors on municipal boards will be decided. Currently, the percentage of women councillors is barely 20 percent, and for mayor that number drops to 10 percent. The statistics demonstrate that, despite the formal recognition of the right to equality, in practice women continue to be excluded from political power, without having real recognition of their extensive social and community contributions, especially in difficult times, such as the COVID-19 pandemic.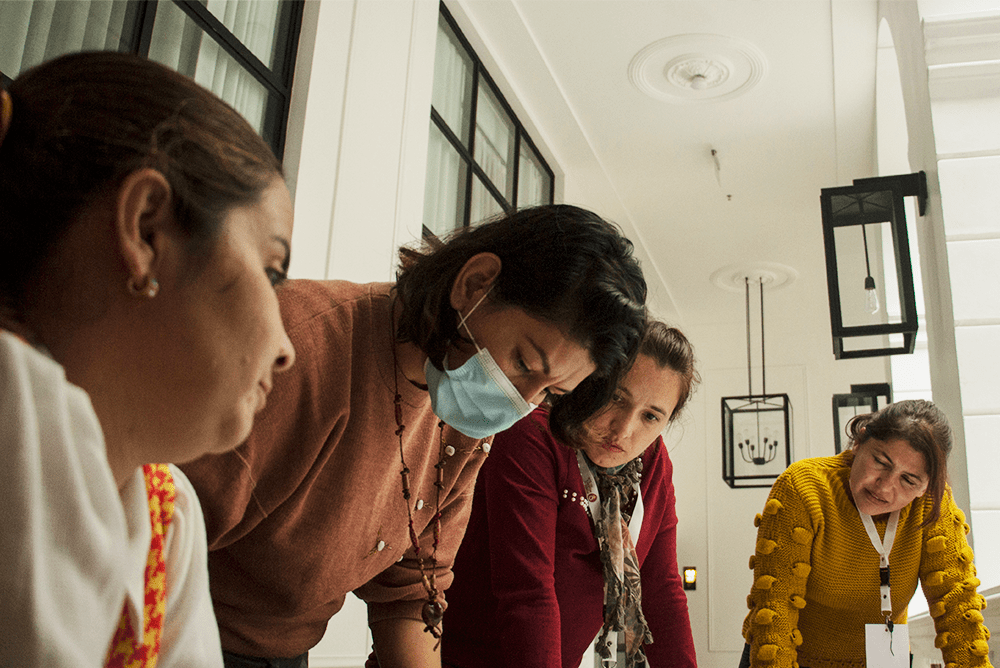 POLITICAL, IN THE BROAD SENSE

After the War of the Triple Alliance (1865-1870), in which a large percentage of the male population was lost, Paraguay has been known as "the country of women". During the war, women had already become the main suppliers to the State and the army itself, working the land, producing clothing and a vast diversity of products. This fundamental role during the conflict has historically been reduced to women providing jewellery as an economic contribution.
More than a century later, the key role that women play in society continues to be made invisible. During the first months of the pandemic, at least 172 community soup kitchens led by women provided food for at least 20,000 people in the peripheral neighbourhoods of Asunción, Ciudad del Este and several towns in the Central department[1].
In the political sphere, the situation is no different, women are responsible for various tasks at the party level, in terms of organisation, dissemination and election monitoring, but they are not represented in decision-making positions. Fondo de Mujeres del Sur (FMS) has been supporting different organisations in order to foster the participation and public voice of women in decision-making spaces.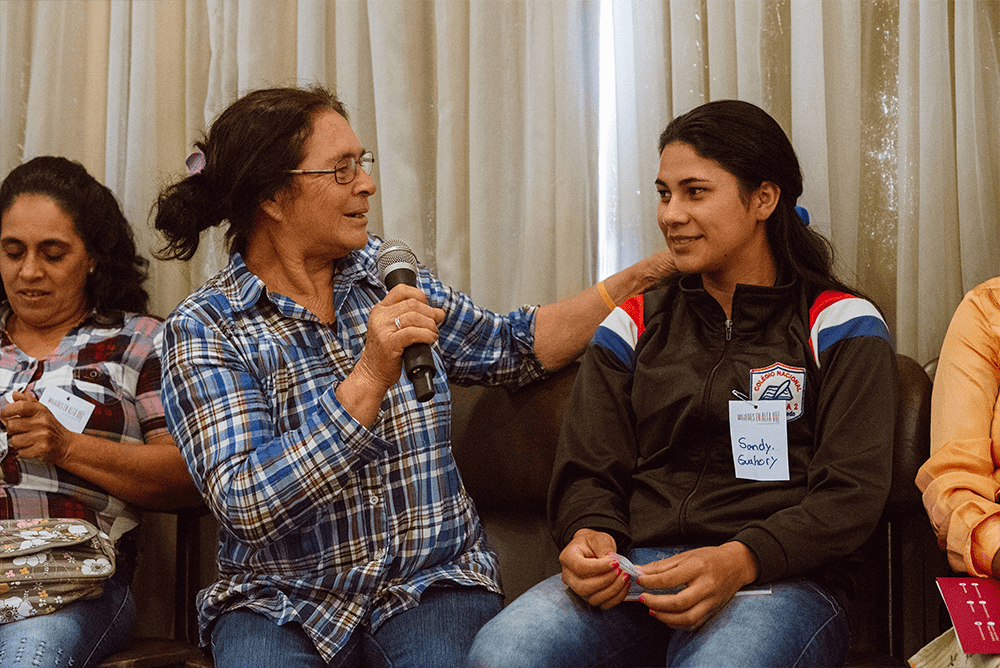 Between 2018 and 2021, through the Women Out Loud programme, at least 23 projects from 18 women's organisations that seek to strengthen women's leadership at the community and national level, through different strategies, have received support from FMS. The different strategies implemented include reducing the digital divide, training and political education, training on political marketing, producing audiovisual materials, designing and executing political advocacy actions at the municipal and national level, studying and reclaiming the history of women and the suffrage movement, among many others.
The programme has also considered the diversity of women, supporting groups of indigenous women, peasant women, youth, women from the capital and from beyond the capital, urban and rural women, LBTIQ+, among others.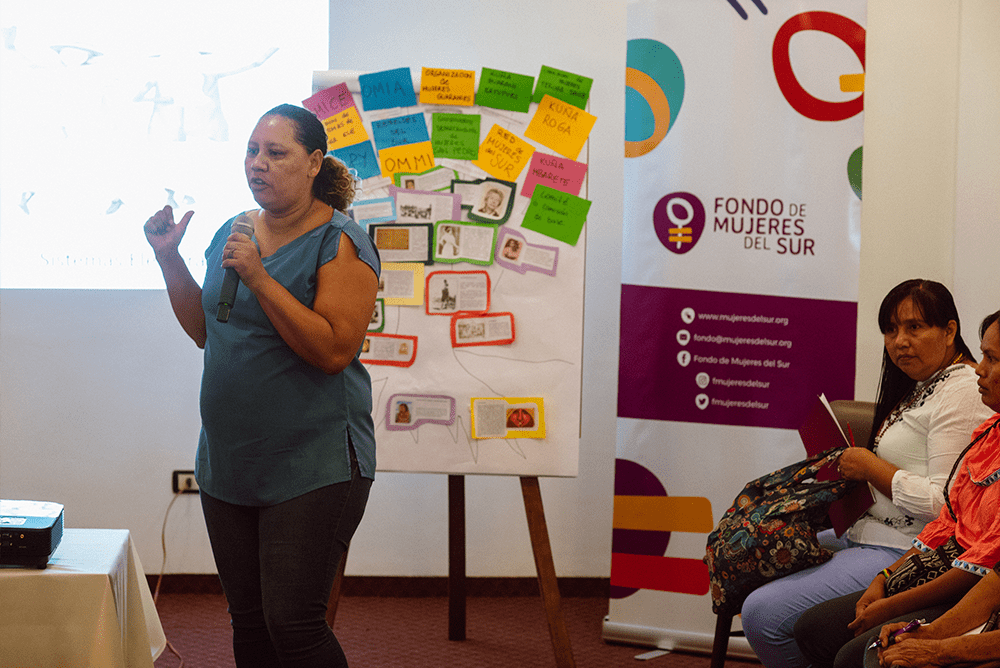 MUNICIPAL ELECTIONS 2021

For the 2021 municipal elections, the electoral roll includes 4,711,303 people. 49 percent are women and 51 percent are men. In terms of candidacies, of a total of 823 candidates for mayor, 106 are women (13 percent) compared to 717 men (87 percent). For the municipal boards, there are 15,502 candidates for councillor of which 4,888 are women (31.5 percent) compared to 10,614 men (68.5 percent).
Female participation, as can be seen in the electoral roll and the candidate lists, reveals the interest in electoral politics. Many women who are members of organisations that have had the support of FMS have decided to run as feminist and human rights alternatives. Here are some of their testimonials:
"I want to do good, and if I'm there I can help my community." (Teresa Atirillo, candidate for municipal councillor in Mariscal Estigarribia - Paraguayan Chaco, member of the indigenous organisation Kuña Guaraní Katupyry).
"We need someone to speak for us, we need a person like that in politics." (María Dolores Atirillo, member of Kuña Guaraní Katupyry).
"It is a commitment I made to myself as a member of a participatory, feminist party and I owe a lot to the women's organisations that have given me the tools. This makes us commit to the women, who deserve for us to be elected and for us to defend our rights in a political space as important as the municipality" (Johana Sosa, candidate for municipal councillor in Pilar in southern Paraguay, member of Red de Mujeres de Pilar).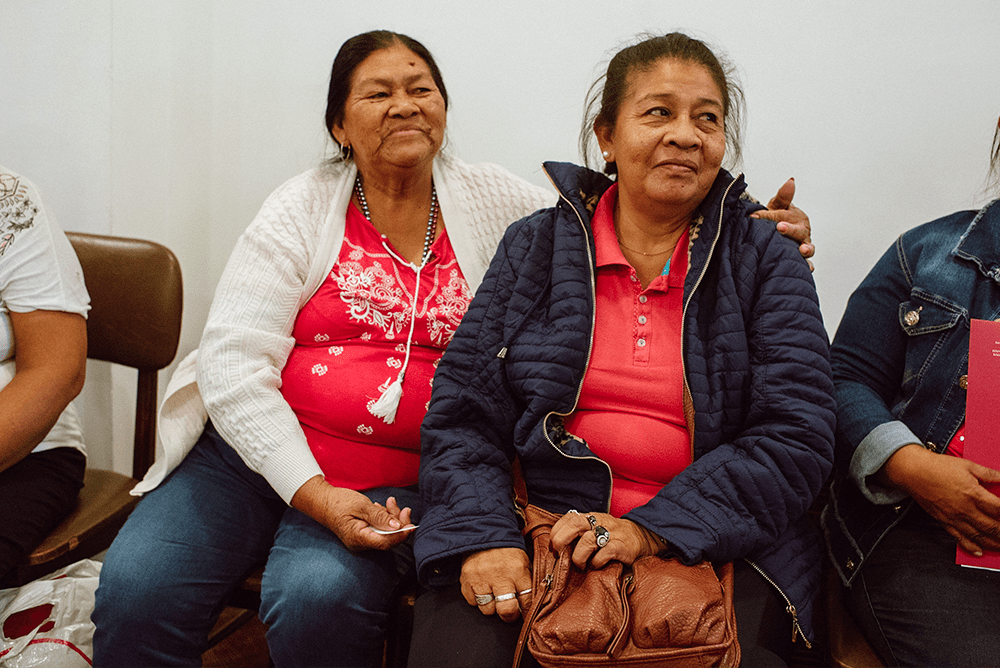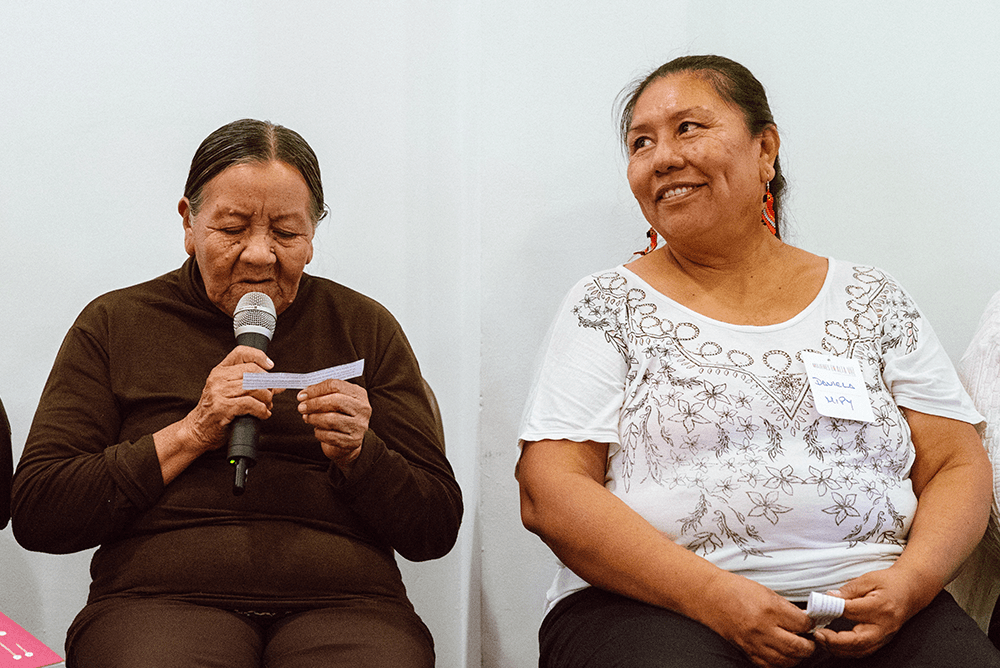 THE NEED TO MAKE PROGRESS WITH REPRESENTATION
Women face many barriers, some related to the electoral system and regulations, which have been thought of as "neutral", without considering the historical and cultural discrimination that women experience in all areas of their lives.
When conversing with the organisations supported by FMS through Women Out Loud the stories emerge: "My brother opposed my candidacy, he told me that I was going to have a lot of problems"; "We don't have that much support, no indigenous woman has been chosen for any position"; "We don't have resources to campaign, we don't have anything"; "They tell me that I don't have to go out and get my vote"; "There is a lot of violence, even from the priest"; "Many men say they are going to include her on the list but that she has no resources, no money, she is not going to win."
Access to financing comes up as a basic need when proposing a candidacy, mainly with the current system of open lists and preferential voting, which imply competition between candidates within a party list.
Additionally, women come up against prejudices, first within their own family and then from within their community. Society in general questions their capabilities and they are not perceived as key players in the democratic process, nor as contributors to improve the quality of politics. On the other hand, many face situations of violence both in the intra-family domestic sphere and in the public arena, with the intention to discourage and prevent the full participation of women in politics.
So, what drives women to run for office despite these obstacles. Johana Sosa of the Red de Mujeres del Sur de Pilar points out: "It is the result of years of work, of the influence of the Red de Mujeres del Sur, with whom we have been working since 2015. This made many aware of the importance of political participation, of making decisions, and has encouraged them to run for office. Likewise, there are others who have been active in their parties for years and who, due to the training process, were encouraged to take a step forward. On the other hand, I think the community is opening up to women and youth, and to generating changes, transformations."
Johana highlights the importance of community participation and the consciousness raising of women, because beyond being part of the statistics, it requires real participation in their communities, believing in themselves and the need to move forward together as a social group.
Priscila Torres, from the Kuña Kuera Feminist Movement of Pedro Juan Caballero in northern Paraguay adds: "(the candidates) wanted to make a change, do more for the people. The same person has been in the Municipality for more than fifteen years. In 2023, the candidates are going to run again, they are determined to continue working. Through the training process other prospects opened up for many; in terms of knowledge, but mainly in terms of gender awareness".
These elections are, without a doubt, an opportunity to support these changes, to vote preferentially for women and to demand a thorough, serious and responsible debate about the need to get the Gender Parity Law and the law against political violence passed. These tools will allow obstacles to be better overcome and for greater political opportunities for women, a long-awaited and postponed right.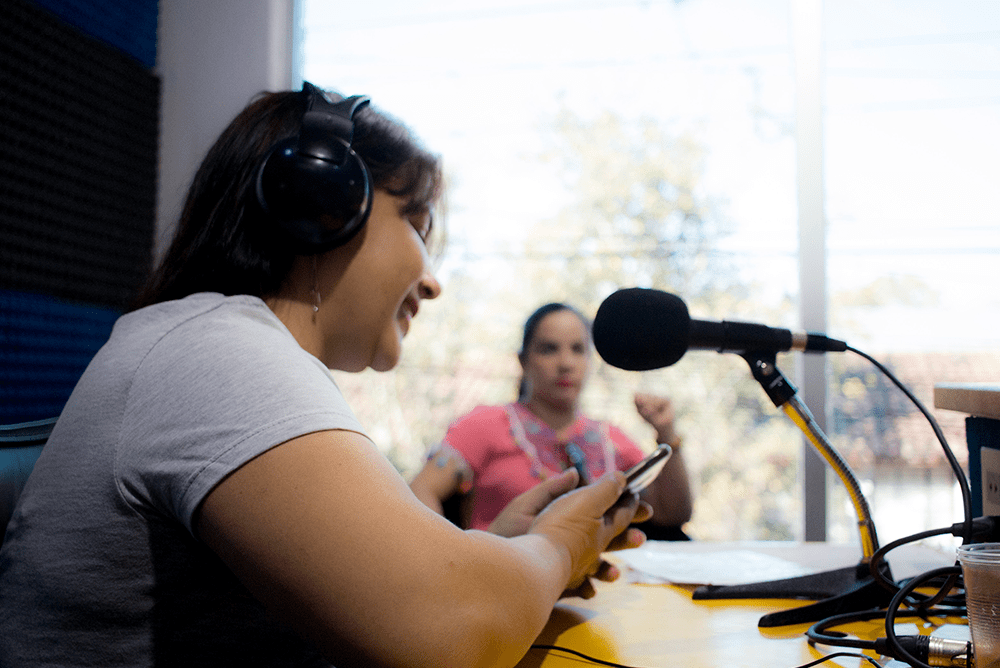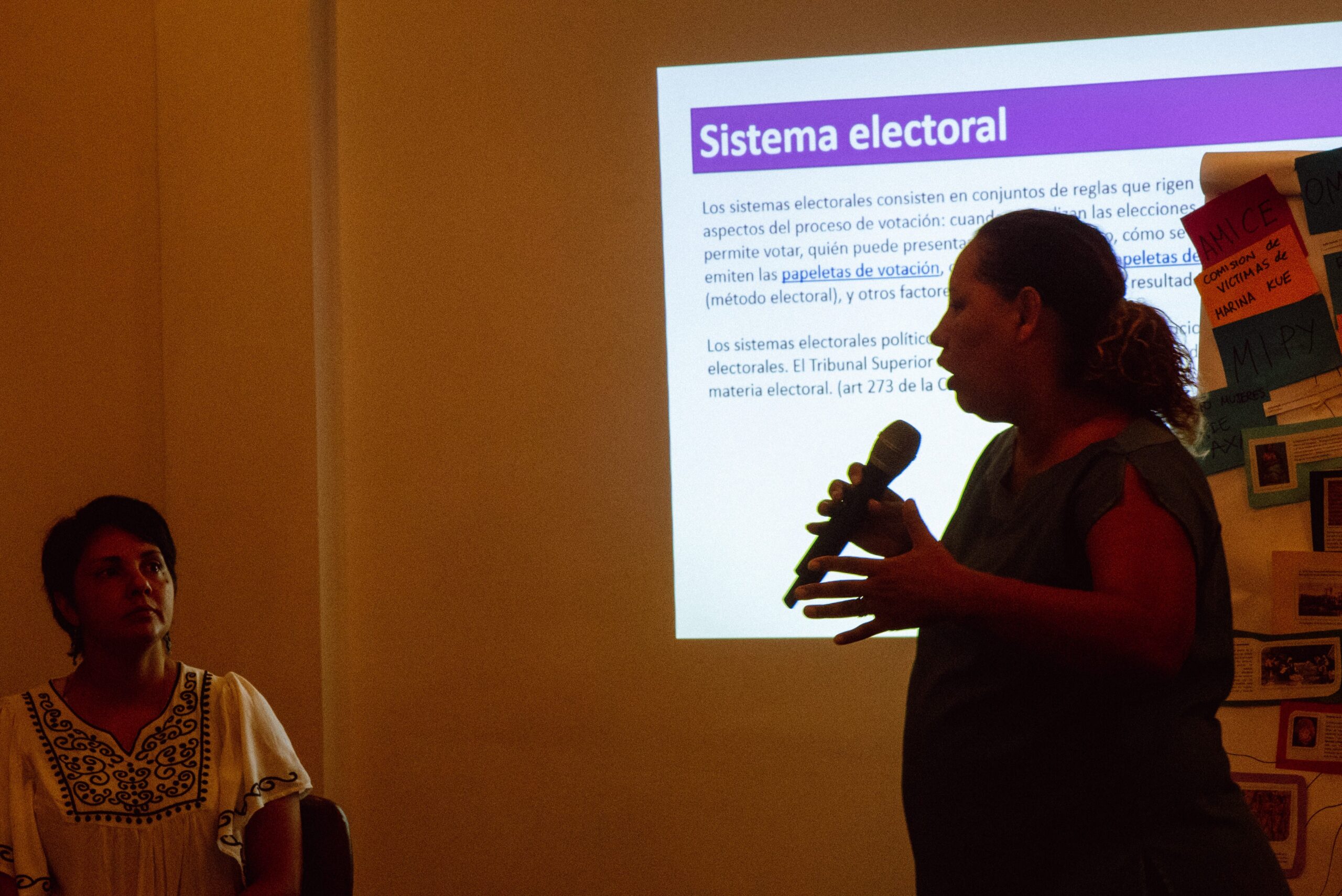 (*) Marcella Zub Centeno is a feminist lawyer with a Master's degree in human rights as well as a gender specialist. She is a member of Kuña Róga and Paraguayan representative for the Regional UN Women Advisory Group.