In Antofagasta, Catamarca province (Argentina), lithium extraction puts high-altitude wetlands in La Puna area at risk. On World Wetlands Day, we share a video made with Luciana Fernández, a member of the organisation called Antofagasta por el Agua y los Salares, to share more about how they work to defend water and life.

On World Wetlands Day we want to highlight the importance of the work that organisations such as Antofagasta por el Agua y los Salares (Antofagasta for Water and Salt Flats) carry out with communities. This group provides resistance support as well as technical legal support in order to protect the territory and its most precious resources: water and life. Wetlands are areas that are permanently or intermittently flooded and where the physical, plant and animal characteristics are determined by water. Almost 40% of the world's biodiversity is found in wetlands, and they are essential for the planet's ecological balance. ¹
Unfortunately, there is an overall lack of information about these ecosystems, and there are many more than is generally believed. Specifically, in Argentina there are six large wetland regions: Cuenca del Plata, Chaco, Pampas, Patagonia, Puna and the Patagonian Coastal Area, which make up 600,000 km². Together they represent 21.5% of the total area of Argentina².
In the Antofagasta region, in the province of Catamarca, the High Andean wetland of La Puna has particular climatic conditions that endow it with immense natural and mineral diversity. The wetlands are underground along with 90% of the water found in La Puna. However, extractivist activity puts the ecological balance and water sources at risk.
"The great problem faced in Antofagasta is lithium mega-mining. The advance on the salt flats is horrific and causes a high environmental and social impact because millions of litres of fresh and salt water are extracted that cannot be recovered," says Luciana Fernandez, environmental defender from Antofagasta por el Agua y los Salares.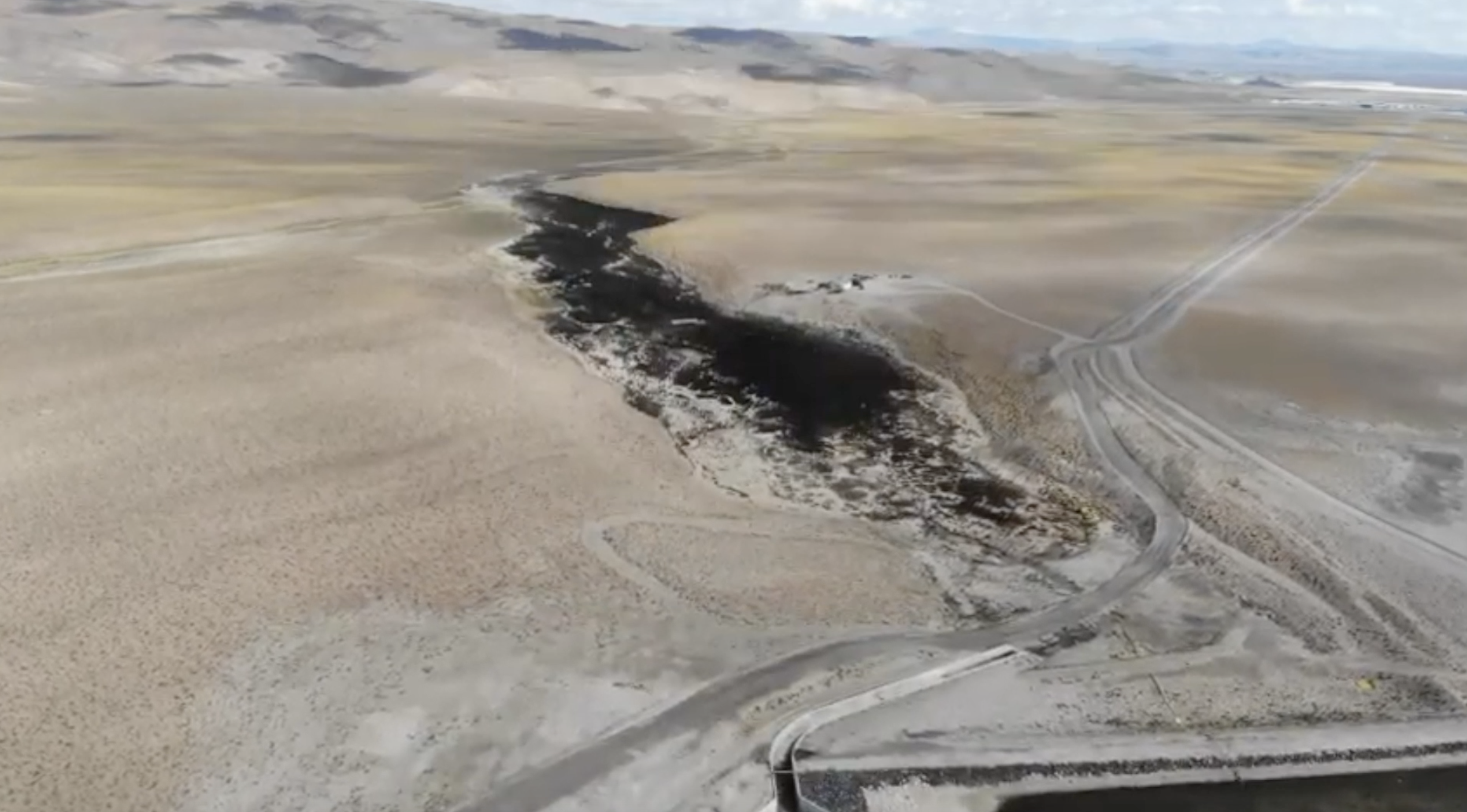 Photo: Asamblea Pucará
Lithium is known as an alternative for the decarbonisation of energy consumption in the world. However, "energy transition", "green energy" and progress rhetorics have led to the destruction and degradation of wetlands. Under this rhetorical umbrella, international agreements that Argentina ratified were breached, such as the International Labor Organization (ILO) Convention 169³, which provides that "special measures shall be adopted as appropriate for safeguarding the persons, institutions, property, labour, cultures and environment of the peoples concerned".
"Our main demand is the defence of the high altitude wetlands and the rights of the indigenous communities", confirms Luciana. The activism of its inhabitants led to the creation of a civil organisation, what is now known as La Asamblea Pucará: a socio-environmental assembly that brings together various towns in Catamarca, including Antofagasta, represented by Antofagasta por el Agua y los Salares.
Since 2020, Antofagasta por el Agua y los Salares has received support from Fondo de Mujeres del Sur, through Leading from the South, a feminist initiative to strengthen women's activism in the Global South.
Watch the video and learn more about their work.