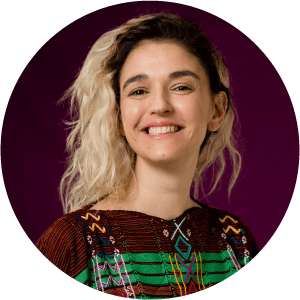 natalia bertiche
Administrator
Contact: bertichenatalia@mujeresdelsur.org 
---
Natalia Bertiche is Administrator of the FMS since 2016 and responsible for LFS' Programme finance. She is also responsible for the FMS' Quality Management System. She is a public accountant, graduated from National University of Córdoba (UNC), Argentina. She has taken two postgraduate courses on city management and creative entrepreneurship and she holds a diploma in international management and culture. 
She is certificated on quality management by IRAM ISO 9001.  She has 14 years' professional experience in the field of accountancy, administration and finance in non-profit organisations from the private sphere. 
She has worked in the realm of project administration for more than eight years, focusing on the preparation of financial reports, operative plans, cost justification proposals, disbursement reports, contracts, logical frameworks and budgets. She has experience as General and Technical Coordinator of projects with the Inter-American Development Bank (IDB/Multilateral Investment Fund) with actions in Argentina, Colombia, Chile, USA and Uruguay. She also managed and administered projects with non-profit civil society organisations, selected by an official call system through City of Córdoba Economic Development Agency (ADEC by its acronym in Spanish), the Science and Technology Ministry of Argentina and the Province of Córdoba Industry Secretariat.