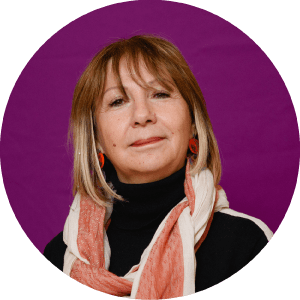 Liliana Hendel
Board Member
---
Liliana Hendel is a psychologist and journalist. In 1981, she graduated from the University of Buenos Aires (UBA for its Spanish acronym), and in 2007 she graduated in gender and communication from the Instituto Internacional de Periodismo José Martí (José Martí Journalism International Institute) in La Habana, Cuba. 
She is the coordinator of Red Internacional de Periodistas con Visión de Género (International Network of Jounalists with a Gender-Based Approach) in Argentina and in the same network for the Americas. She is, in addition, representative of the International Network of Journalists with Gneder-Based Approach for the achievement of joint work with international organisations from the United Nations system. 
She is a consultant on communication and media, with a focus on gender and childhood and she is also an advisor to Instituto Nacional de las Mujeres (Women's National Institute) on matters related to communication and gender. 
She hosts the radio programme "Y ahora que estamos juntas" (And now that we are together), and she is a columnist for different national and international media. She is the author of the book "Violencias de género: las mentiras del patriarcado" (Gender Violences: The Lies of Patriarchy), published in 2017 by Paidós.