On Friday, September 2, we gathered in Montevideo, Uruguay, for our first fifteen-year anniversary celebration. On September 23 we celebrated in Asunción, Paraguay, and on October 21 in Córdoba, Argentina.
October 12, 2022 is the actual anniversary of when Fondo de Mujeres del Sur (FMS) was founded. FMS is celebrating a decade and a half of work to advance the activism of diverse women, identities and sexualities; mobilising resources and financially, technically and politically supporting feminist and diversity organisations and movements.
As Marta Alanís (one of the FMS founders) shared at the launch of the book Fondo de Mujeres del Sur. Una historia de movilización de recursos y organización  (Fondo de Mujeres del Sur: A story of resource mobilisation and organisation, available in Spanish), it all started with a seemingly "crazy" plan: to get money for women. We have supported 406 organisations and 10,185 activists in more than 20 countries in Latin America and the Caribbean, and almost a million people have benefited from the actions and grants.
These are significant numbers which imply a lot of responsibility and bring us extreme joy. But what is even more significant is what is moved and what is built. What is more significant are the lives, the actions that are made possible, the imaginations that are sparked and that are empowered by activism, the freedoms and rights, the collective construction that takes place in feminist networks and becomes sovereign experiences.
That is what we are celebrating…the individual and collective stories of what is transformed when feminisms are reinforced. As well as the future full of challenges, in which we will continue to build networks based on respect for human rights, democracy, intersectionality, feminism from the global south, enjoyment and happiness.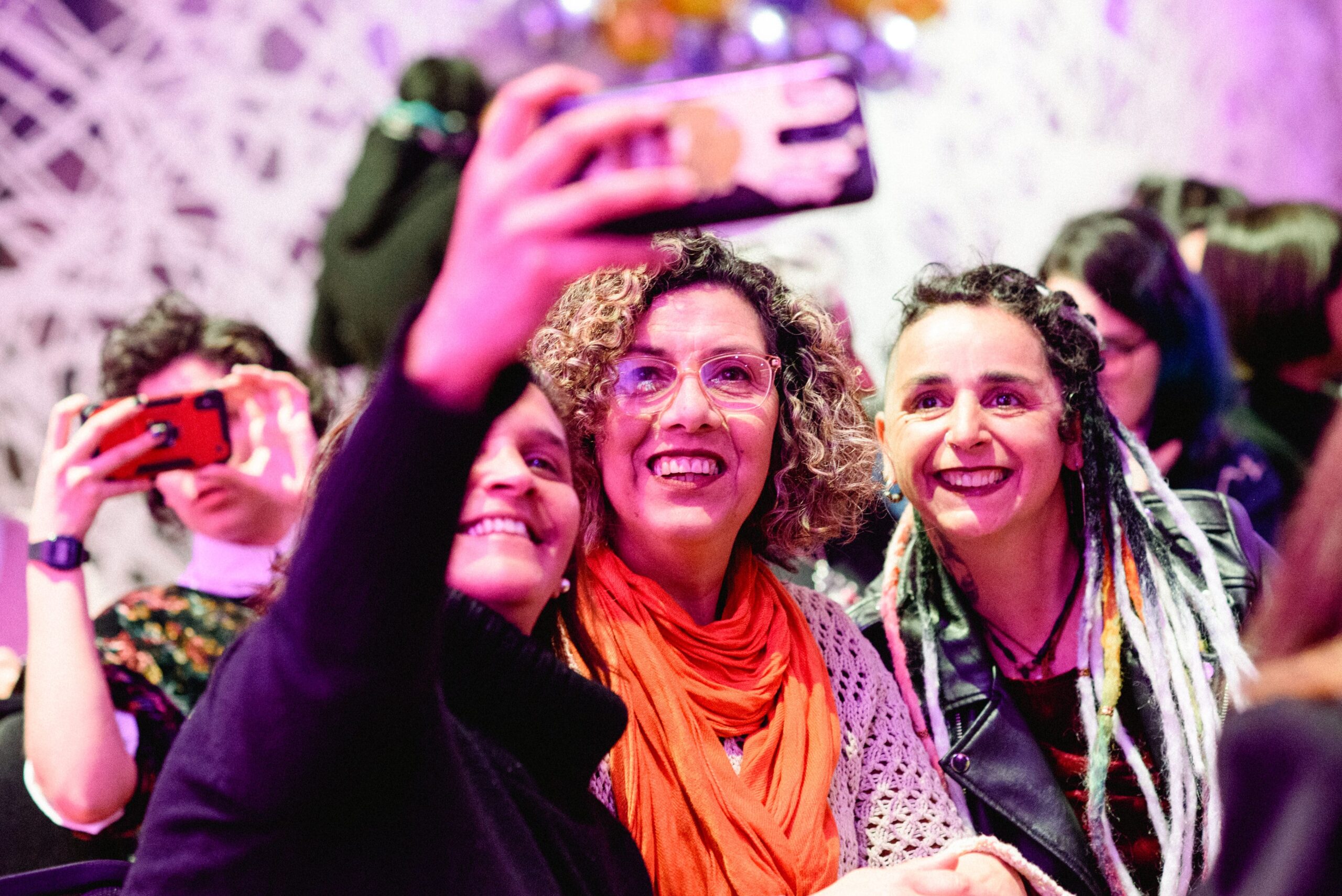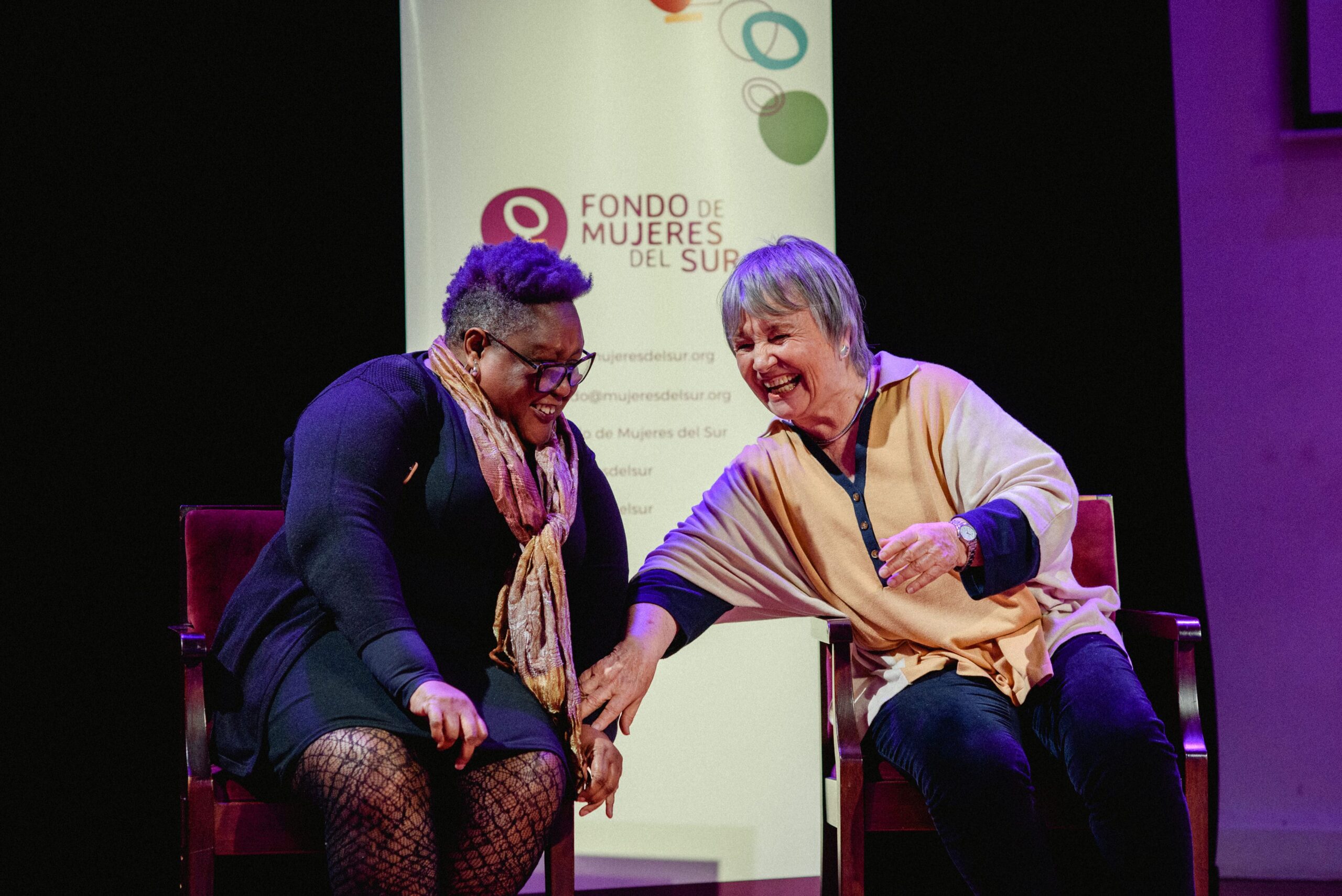 Montevideo (Uruguay)
On the afternoon of September 2 we met in the Delmira Agustini room of the Solís Theatre. It was a moment of feminist power, and also of commitment and positioning in the face of political violence and hate speech.
Beatriz Ramírez Abella and Carmen Beramendi spoke about what it means to "reinforce feminisms" today. As always their speeches were brilliant and moving. Nicolle Casaravilla (Colectivo Riversidad - ATRU), Leticia Marroquim (Colectiva Durazno) and Tania Ramírez (Mizangas) shared their experiences as organisations and the collective impact of the financial, technical, and political support from FMS.
We danced with the rap group Se Armó Kokoa and finished the night with the warmth of Ana Prada and her songs, accompanied by Julieta Tamarasso. Thank you to everyone who came to celebrate with us!
You can read more in this article Fondo de mujeres del Sur celebró 15 años de trabajo potenciando feminismos en América Latina (Fondo de Mujeres del Sur celebrated 15 years of work advancing feminism in Latin America) published in Spanish in La Diaria.
Follow coverage of the events using the hash tag #PotenciandoFeminismos.