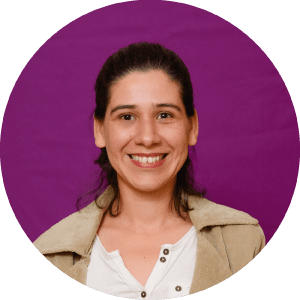 kelda kelly vera C.
Programme Head of FMS Paraguay
Contact: kelda.vera@mujeresdelsur.org
---
Kelda Kelly is the Programme Head of the FMS field office in Paraguay. She joined the FMS in 2018. She holds a degree in political science and sociology in Latin America from Federal University for Latin American Integration (UNILA by its acronym in Spanish), Foz de Iguazú, Brazil. She studied in this institution thanks to a scholarship she obtained from the Brazilian government. 
Her research interests comprise parity democracy, women's political, economic and social participation in Latin America, social movements and relationships between race and gender. 
Her first work experience was as a volunteer at the civil society organisation TECHO in Paraguay and at Coronel Oviedo regional office organisation's.