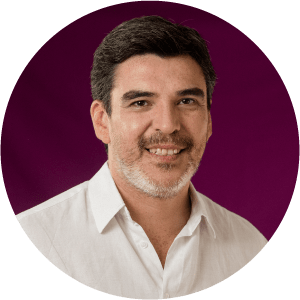 IVÁN maceda
Administrator and Legal Advisor
Contact: administracion@mujeresdelsur.org
---
Iván Maceda is Administrator and Legal Advisor of FMS since 2016. He joined the FMS in 2012 as Administrative Assistant.   In these years, he has contributed to consolidating the banking mechanisms to receive individual donations by credit and debit cards. He is a lawyer, graduated from National University of Córdoba (UNC, by its acronym in Spanish), Argentina.
He holds an MA degree in social sciences with a mention in social policies. He also holds a postgraduate degree in quality management and analysis tools from the School of Economic Sciences at UNC. 
He has 7 years' previous experience as Management Supervisor of an important private telecommunication company. He speaks French and Portuguese.