The 66th session of the Commission on the Status of Women (CSW), the largest United Nations (UN) meeting on gender equality, is taking place from 14 to 22 March.
This year, for the first time, the focus is on the climate crisis, its impact and gender-sensitive solutions. Fondo de Mujeres del Sur (FMS), partners and organisations of women environmental defenders supported under its strategic programmes will participate in two events.
On 22 March at 2pm (Argentina), Luz Aquilante, executive director of FMS, together with partners and activists, will participate in the CSW66 side event The Resistance of Women Environmental Defenders in South America and the Keys to Feminist Funding, organised by Fondo de Mujeres del Sur. Click here to register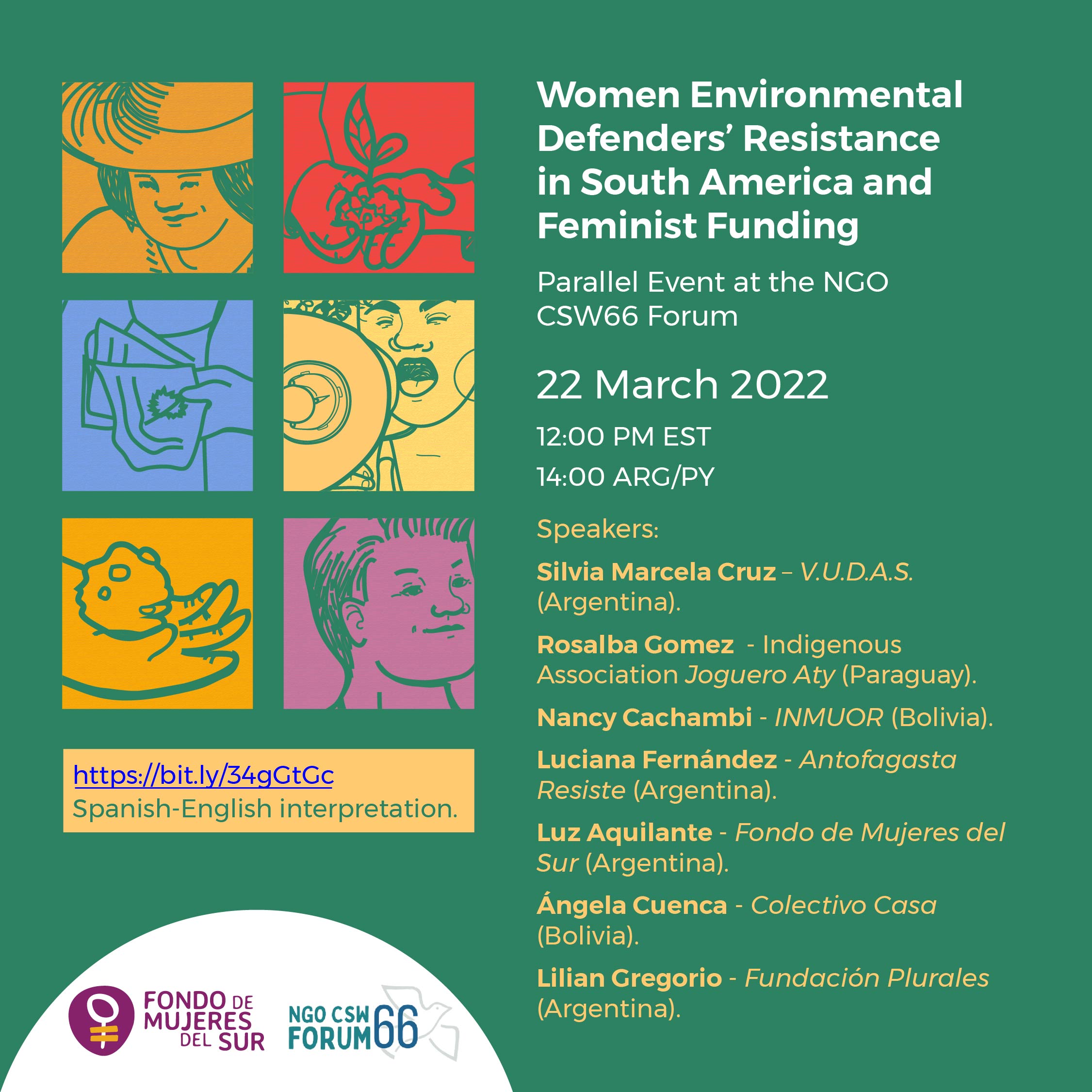 On the same day, at 2pm, our colleague Bernarda Pesoa, member of the Qom Women of Santa Rosa and the Organisation of Peasant and Indigenous Women (CONAMURI) of Paraguay, will participate in #WomenWeAreWater: Amplifying Climate Solutions with a Focus on Gender Justice, an activity organised by the Global Alliance for Gender and Green Action (GAGGA), of which FMS is a member. Click here to register.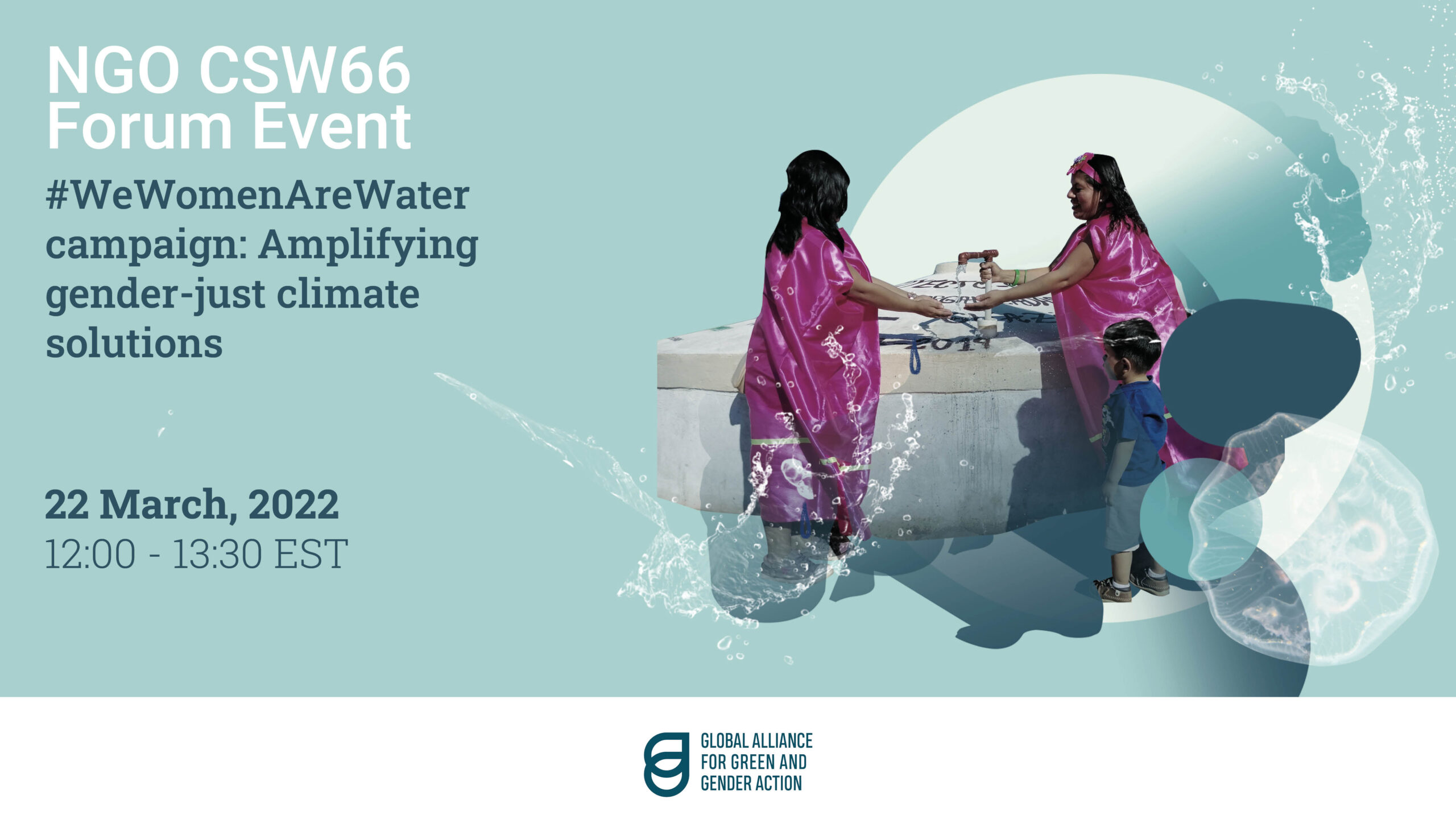 One of the strategic working areas of the FMS is the socio-environmental justice from a gender perspective. For this reason, we carry out different programmes to contribute to the strengthening of grassroots women's groups that fight for their rights from this intersection of socio-environmental and gender issues.
We support groups led by women in defence of water, their territories, rights and those of their communities and families. We coordinate different strategies with indigenous, peasant and urban women against a type of violence that affects them in a particular way: socio-environmental violence.
This year, CSW66 is an opportunity to make visible the work of women environmental defenders in the countries of the Global South, to learn about their agendas and initiatives, and to understand why feminist funding is key to real solutions that put the care of life and common good first.
Together we build the world we deserve to live in!