In 2021, we began working on the project Intertwined (*) in conjunction with FLACSO Uruguay and the civil association El Paso. Under the coordination of FLACSO Uruguay, the project seeks to engage civil society in promoting, protecting and ensuring the respect of women's rights, recognizing gender violence as a serious violation of human rights, fundamental rights, and the full exercise of citizenship. The core of its strategy involves support for eight organisations in the Rivera, Artigas, Tacuarembó and Cerro Largo districts.
At the beginning of December, the implementing partners met with the organisations in Rivera, Uruguay. Special guests at the meeting included Raquel Hernández and Graciela Navarro from the Red Uruguaya contra la Violencia Doméstica y Sexual (Uruguayan Network Against Domestic and Sexual Violence); Carina Núñez from the Organización de Trabajadoras Sexuales (Sex Workers Organisation, OTRAS), and the organisations Tejedoras de Derechos (Rights Weavers) and Las violetas de Hum (The Hum Violets), from San Gregorio de Polanco, who were invited as part of a project by the Uruguayan Confederation of Cooperatives (CUDECOOP).
The organisations presented the projects implemented during 2021, all of which aimed to build networks between organisations across the country, raise awareness on gender-based violence and train others on violence prevention and on accompanying women suffering from violence.
Two training sessions were also held. One, led by Gabriela Romanutti, was on territory mapping and each organisation explored its relationship with institutions, organisations and civil society at large. Andrea Tuana and Carmen Beramendi led a work session on assertive communication, which set out to address the faulty arguments behind hate discourse and come up with strategies for responding to them.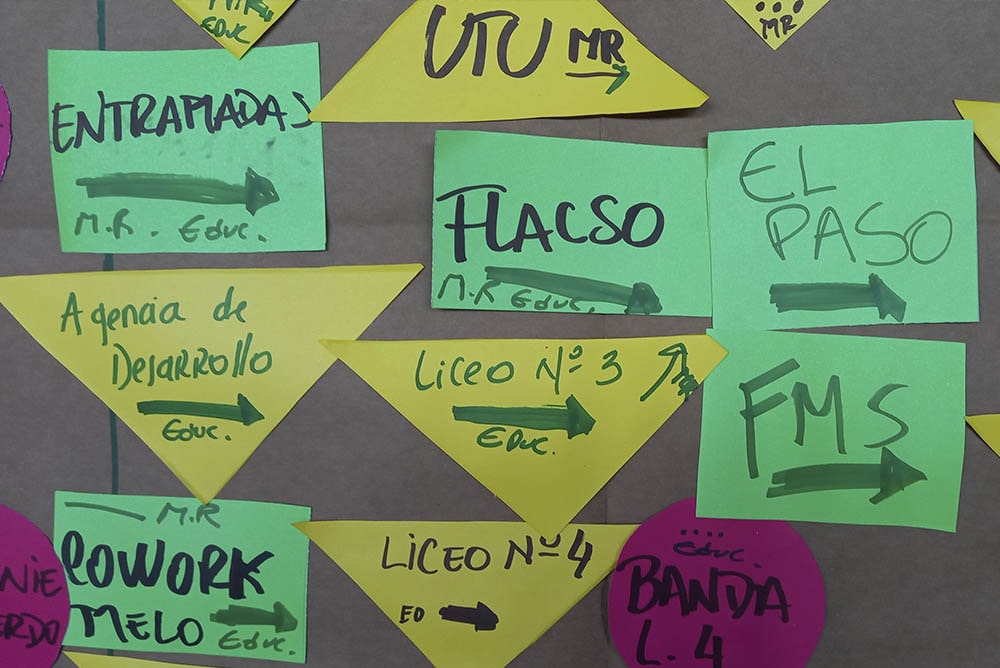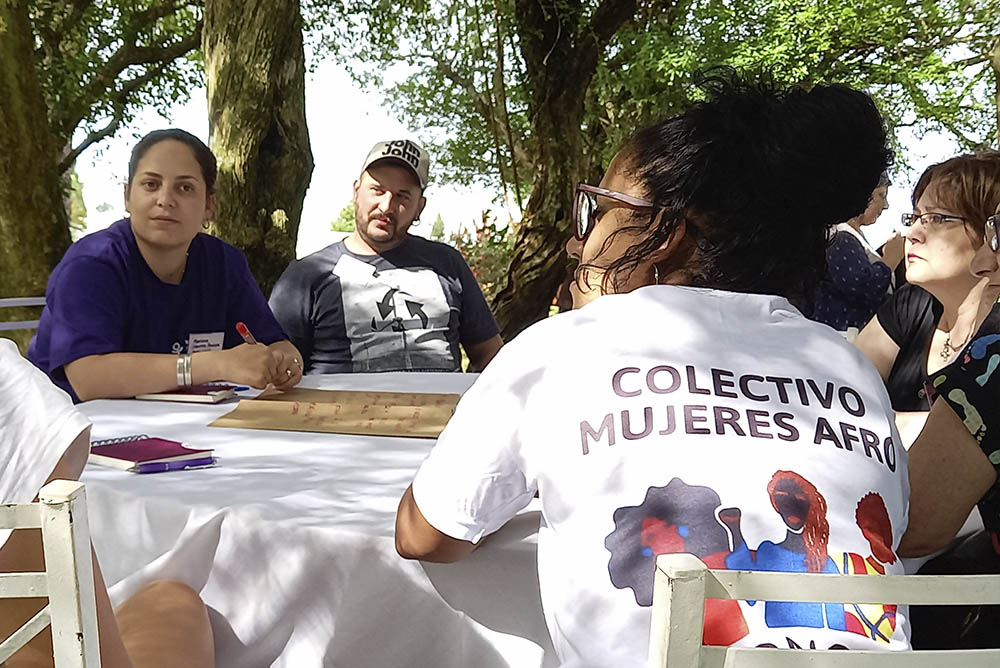 The energy that permeates meetings such as these is difficult to describe. People are transformed and enriched as the days pass. That is why we celebrated the opportunity to meet face to face after a year in which most work was online due to ongoing COVID restrictions. We celebrate the chance to strengthen our bonds and expand our cooperation and exchange. Thank you for attending! We make the connections!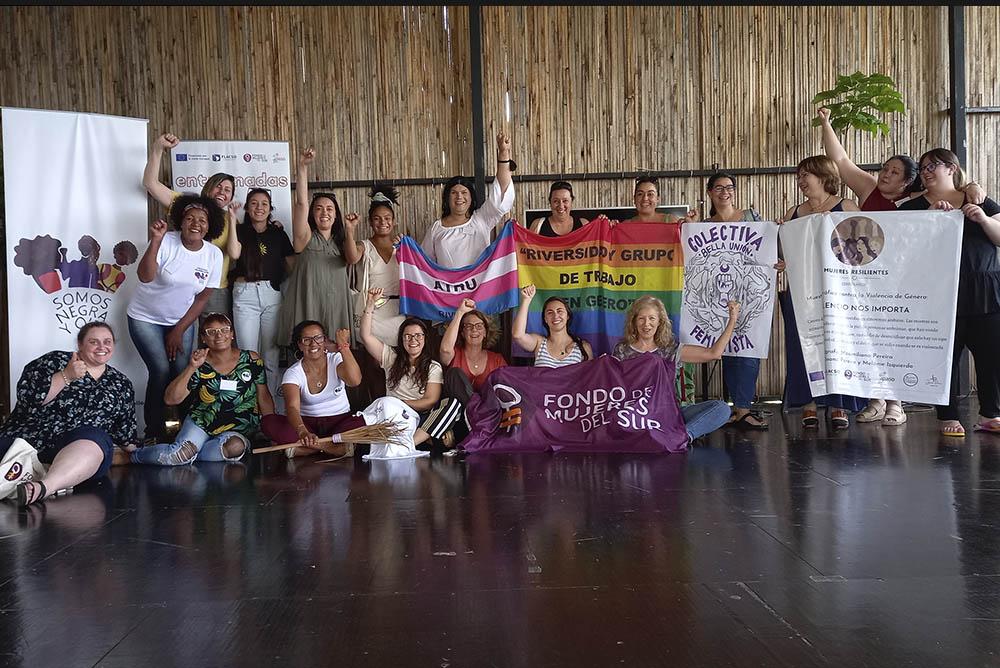 (*) Intertwined is a program closely connected to the first program organised by Fondo de Mujeres del Sur: Redes y Alianzas Libres de Violencia (Networks and Alliances Free from Violence, REDAL)